DOF Technologies And How It Is Assisting Oil Mining Efficiency


With great technological advancement, there has been a significant impact in the industrial sector. In particular, the oil mining industry has truly benefited a lot from it thanks to digital oilfield technologies. Digital oilfield technologies have been widely embraced. In fact, research indicates that a significant growth in the number of oil and gas companies using digital oilfield technologies. Digital oilfield technologies make it possible to effectively manage large data that is collected on a daily basis.
What is digital oilfield (DOF)?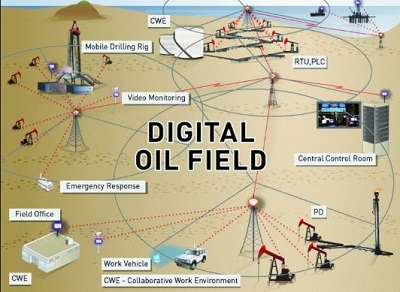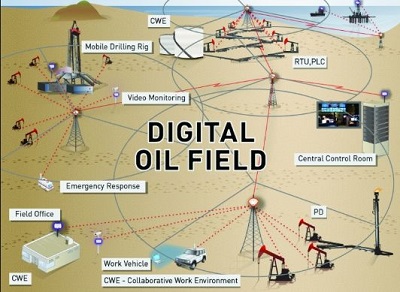 DOF basically refers to technology-centric solutions. A good number of these solutions focus on management of big data making it possible for gas and oil companies to manage and handle large data efficiently. For instance, geoscientists really benefit from digital oilfield solutions as it allows them to quickly and accurately assess and analyze a significant amount of data produced by oilfield monitoring equipment.
Where does it particularly apply?
DOF technologies come in handy especially in places where geology is complex. In a complicated geological area, it is often difficult to assess an exploration site or area. Moreover, human resources tend to be limited. If practical solutions are not employed when dealing with this kind of situation, the general productivity of an oil and gas company can be affected.
Usually, DOF technologies are employed in the early stages of drilling. This allows an oil company to effectively optimize the identification process, which is key for productive and economically operable reservoirs that are concealed in a rather complex subsurface.
Field development stages
DOF technologies are also applied in the late stages of field development. With regard to productivity, DOF technologies go a long way to minimize the amount of human resource required onsite to successfully carry out the project. This also makes it possible to extract more natural resources in a cost-effective manner. Since less human resource is required, it minimizes cases of safety, health and environmental hazards.
Finding actionable information
With DOF technology, obtaining actionable information is actually viable especially when you are planning to acquire surplus oilfield equipment in Australia. Actionable information is usually cherry-picked by geoscientists from real-time data. In addition, it standardizes technical terms used in the oil and gas production industry, which eliminates communication barriers. It puts everyone on the same page regarding any important information that may be shared across various communication platforms. As such, it helps minimize uncertainty and related costs.
Drilling operators, geophysicists and geoscientists all benefit from DOF technologies because it facilitates easy communication regarding important information. All applicable terms are actually standardized to ensure these experts read on the same page. DOF technologies also facilitate the collection of large amount of data. This makes it easy for oil and gas companies to efficiently manage the information and make informed decisions. They also help a lot to minimize safety, health and environmental hazards. It has reduced the amount of human resource that is required onsite to implement projects. With effective cost management strategies, it is possible for oil and gas companies to make profit. DOF technologies are the driving force that takes oil and gas companies to the next level.